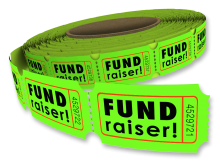 | Date: | | SURGE Hero: | Contribution: |
| --- | --- | --- | --- |
| 09/06/17 | | Austin Garrett | $50.00 |
| 09/05/17 | | Mike Spray | $50.00 |
| 08/22/17 | | Joey Chemis | $40.00 |
| 08/24/17 | | Lynn Johnson | $40.00 |
| 08/21/17 | | Matt Winans | $20.00 |
| 01/25/18 | | Mark Renner | $20.00 |
| 08/26/17 | | John Freimann | $20.00 |
| 08/02/18 | | Kenny Harvey | $20.00 |
| 08/21/17 | | Sean Sheridan | $20.00 |
| 08/22/17 | | Evan Carr | $20.00 |
| 12/08/17 | | Michelle Lynn Gil | $10.00 |
| 08/23/17 | | Gary Bott | $10.00 |
| 08/23/17 | | Joseph Gleason | $10.00 |
| 08/21/17 | | Aron Velde | $10.00 |
| 08/23/17 | | Cathy Welsh | $5.00 |
| 08/22/17 | | Kurt Turner | $5.00 |
| 08/24/17 | | Sean Sheridan | $5.00 |
| 08/23/17 | | Joshua Penrod | $5.00 |
| 08/23/17 | | Frank Sapone | $5.00 |
| 08/23/17 | | Kris Poole | $5.00 |
| 08/25/17 | | Sean Sheridan | $2.00 |
| 09/05/17 | | Mike Kalasnik | $2.00 |
| 09/01/17 | | Matt Unruh | $1.00 |
| 08/23/17 | | robert berg | $1.00 |
| Page COUNT | | | 0 |
| Page SUM | | | 0 |
| Page AVG | | | 0 |
| Page MIN | | | 0 |
| Page MAX | | | 0 |
| Total COUNT | | | 24 |
| Total SUM | | | 376 |
| Total AVG | | | 16 |
| Total MIN | | | 1 |
| Total MAX | | | 50 |
---
Below is only a "small sample" of reports we collected on the SURGE Movement page when all of this started; all reports are between Jan-Mar '17. Feel free to zoom in and click on each marker to read the individual report:
---
Dear CCBCC,
Our goal is to not only win back SURGE Distribution in ALL of your market units, but to be able to find the product with ease. Please put even the modest amount of effort / signage / marketing into our fluorescent emerald greatness this time. We don't expect your company to make a 10 foot display while taking on several SURGE sponsored events (like Viking Coca-Cola Bottling Co. continues to do), but to simply realize that SURGE is your most profitable avenue to success in the Citrus SSD genre. Please treat it with care and the SURGE fans will do the rest.
To conclude... The SURGE Movement, will not stand idly by as our precious soda is seized from the outlets we all worked SO HARD to bring it to. There is a reason SURGE is Coca-Cola's FIRST discontinued product to be revived (since their 1886 founding!) It's because SURGE is MUCH MORE than a soda brand. It's a Lifestyle... a Taste of Nostalgia... the Elixir of Life... the Nectar of the Gods... and an American Dream for every '90s kid... and, of course, in every can is an incredible citrus taste. Otherwise, we wouldn't be here 20 years after its initial release.
If you are a SURGE consumer in this territory, we ask that you SUPPORT THIS EFFORT! Please contribute what you are able and Call / Contact CCBCC NOW!
Thank you SURGE fans, and SURGE ON!
- The SURGE Movement